Walk-Around Rescues are designed to separate the crew from equipment carried onboard. Exterior compartments are traditionally constructed with transverse accessibility, making total utilization of all available storage space possible. Long slide-out, half depth, and tilt down trays eliminate dead space when engineered and utilized properly. Walk Around Rescue's are commonly designed with roll-up doors, but hinged doors are available if desired.
Click image for larger view
---
Reasons why a department would choose a Walk Around Rescue
Complete utilization of all available compartment space, including the space that is available on the roof top.
Safety of the crew with a body design that does not require anyone to climb higher than the walk-in floor just above the chassis frame rails.
What kind of equipment typically is used with a Walk-Around Rescue?
There are no limitations of what can be stored onboard. Rescue 1 will custom build your Rescue to accommodate all of your department needs.
16'3" Walk Around Body Type
16'3" Walk Around Body Type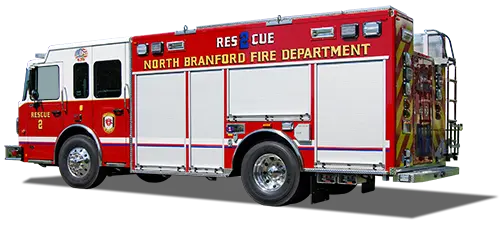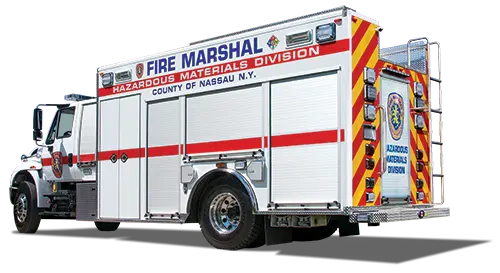 18'9" Walk Around Body Type
18'9" Walk Around Body Type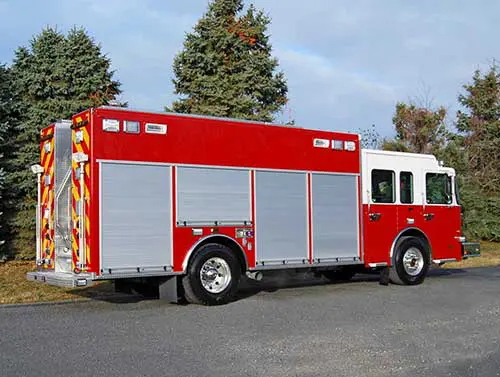 20' Walk Around Body Type
20' Walk Around Body Type
21' To 22' Walk Around Body Type
21' To 22' Walk Around Body Type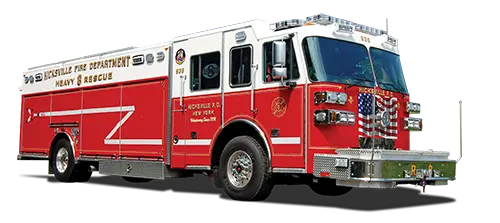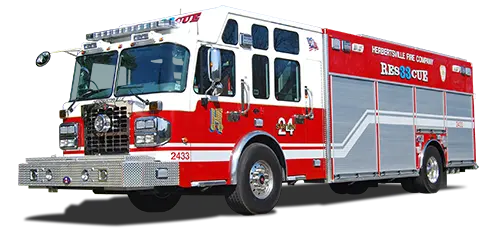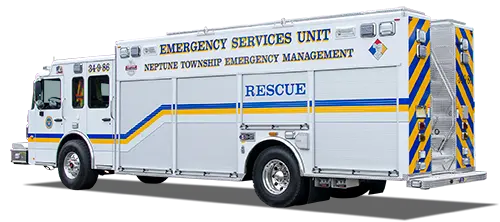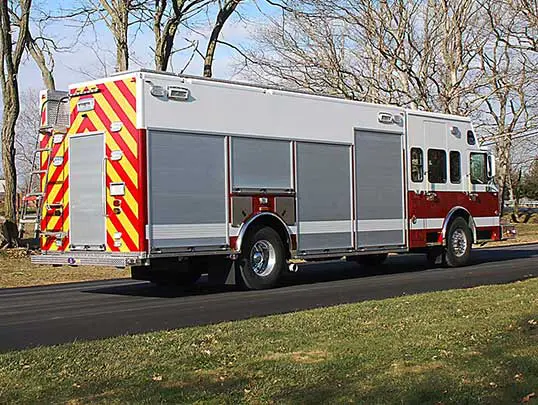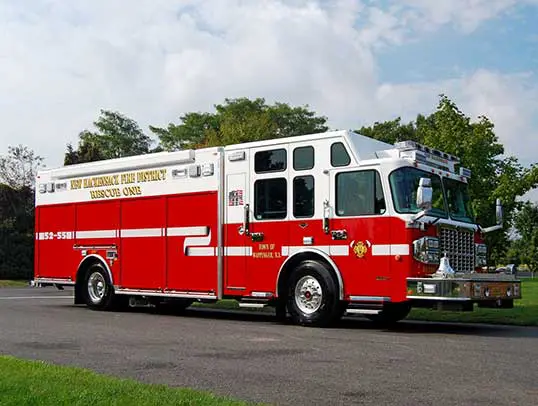 23' To 27' Tandem Axle Walk Around Body Type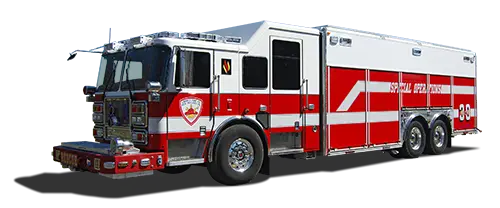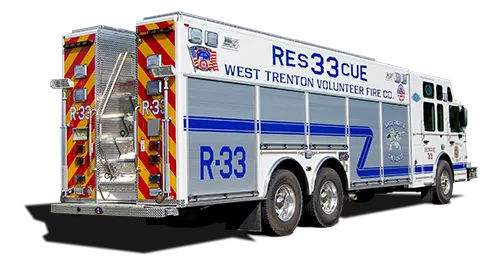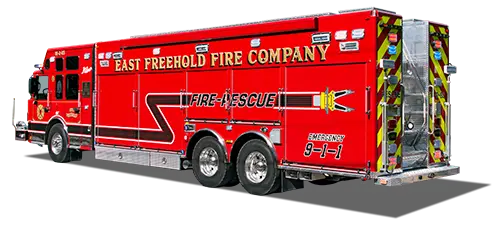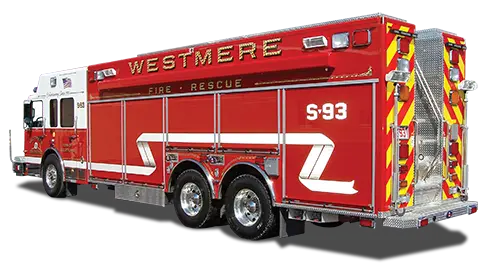 The basic reason for upgrading to a Tandem Axle Rescue is to gain additional storage space.
Tandem axle designs provide better traction while driving and braking, improved stability and the ability to have more payload capacity.
Rescue 1 normally upgrades to the tandem rescues when the body lengths exceed 22 feet.
The drive lines of tandem rescues are typically upgraded to a higher torque engine and suspensions are increased to a higher capacity.
Upper roof top compartments add additional storage for equipment.
There are many options to access the roof top storage compartments either with ladders or stairs for additional ease and safety for the crew.
Lift-up stairways can be located at the rear of the vehicle and or the sides depending upon the department's equipment storage accessibility and safety concerns.
Long ladder storage can be located in the upper rooftop upper walkway and or ceiling accessible from the rear of the rescue body.
Rescue 1's standard compartments are transverse; this allows access to equipment from both sides of the vehicle and flexibility for future changes and expansion.
Light towers can be stored in a number of ways; the horizontal towers are recessed mounted into the forward sections of the body. Vertically activated towers are recessed mounted through the body.
Rescue 1 offers either all extruded extreme duty aluminum and or 304-L stainless steel construction. Both are a completely framed design, meaning the real strength is built into the framing and not the skin, BUT the skin does add additional strength to the finished product.
February 3, 2023
2022 Deliveries
,
Chassis Manufacturers
,
Deliveries
,
New York
,
Other Dealers
,
RESCUE 1
,
Spartan
,
State
,
Vehicle
,
Walk Around
,
New York
Spartan Metro Star...
FIND THE CLOSEST DEALER IN YOUR AREA
Rescue 1 is the brand you can rely on for extreme duty rescues.
Every Rescue 1 rescue vehicle is crafted to our high standards for performance and exceeds our customers' expectations.