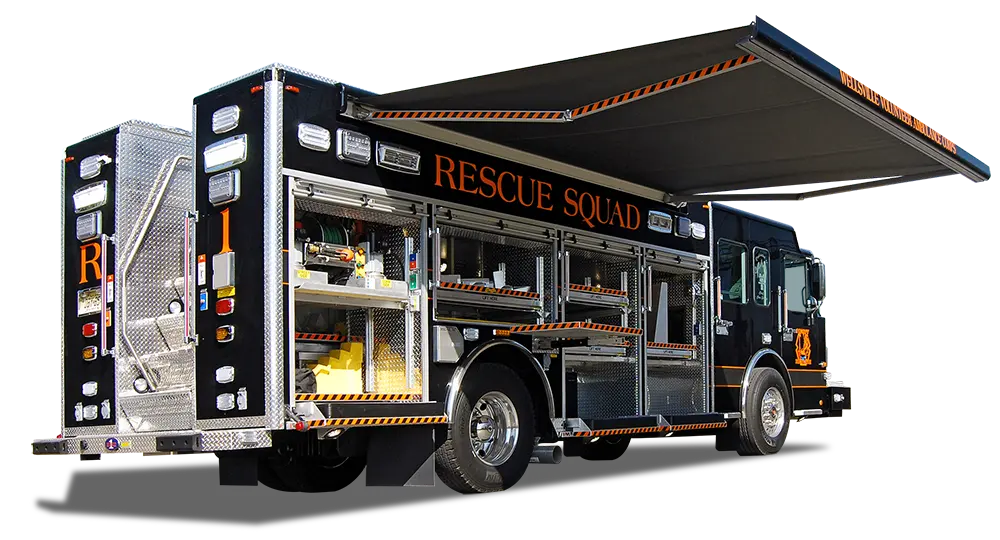 Rescue 1 Features and Options
Fire Departments all have their own unique requirements ranging from specialized tool mounts and lift-up stairs to innovative designs for access to roof top storage compartments. The years of experience and product knowledge of our staff provide customized solutions to our customer's requirements.
Extreme Environment Protection
The harsh chemicals used to de-ice the highways creates a challenge to all fire departments. Rescue 1 applies a spray-on urethane protective barrier to the wheel well panels, compartment floors, and behind the rub rails to protect against paint corrosion, paint chips and dissimilar metal electrolysis.
Our high angle tie points are integrated into each corner providing an innovative feature assisting with safe rescue operations.
Full Hydraulic Lift-Up Staircase
Hydraulic full lift-up rear staircase for easy access to both upper and lower storage areas.
Spare Fuel Storage Staircase
This curb side staircase lifts up to reveal an air-tight, dedicated fuel storage compartment that eliminates the risk of vapors contaminating other equipment.
Innovative Side Lift-Up Stairs
Our innovative curb or street side staircase design allows safe and easy access to roof top storage compartments
Long Ladder storage slots
Our team of rescue specialists understand the equipment should be easy to find and access without a lot of effort to remove and replace when finished. Rescue 1 offers various options and ladder storage solutions specific to each vehicle design and the customers' needs for access.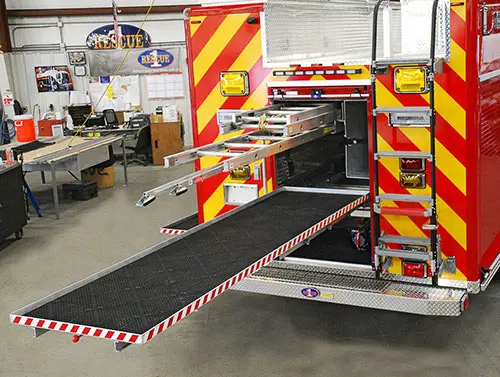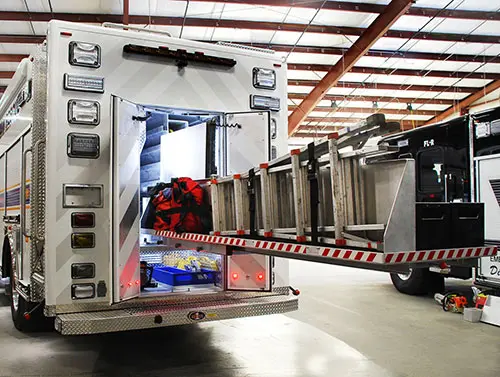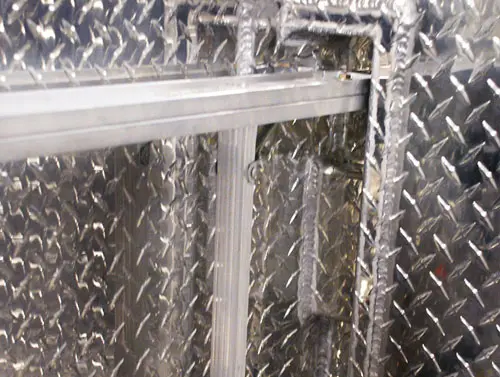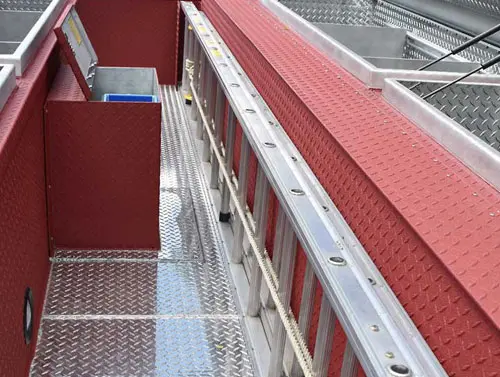 Hinge Compartment Access Steps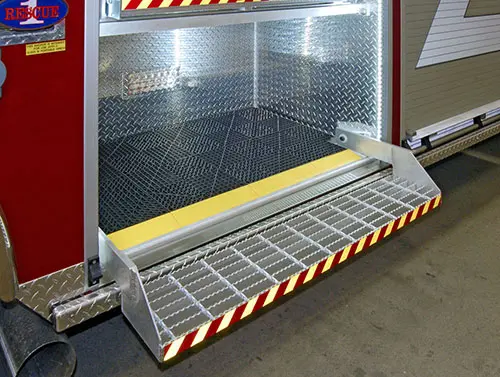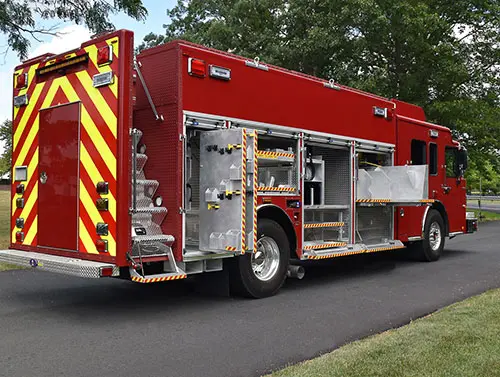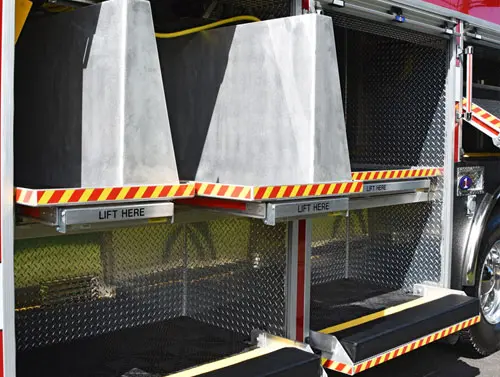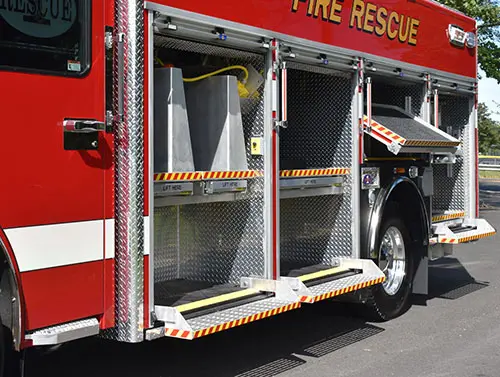 Electric Absorbent Reloader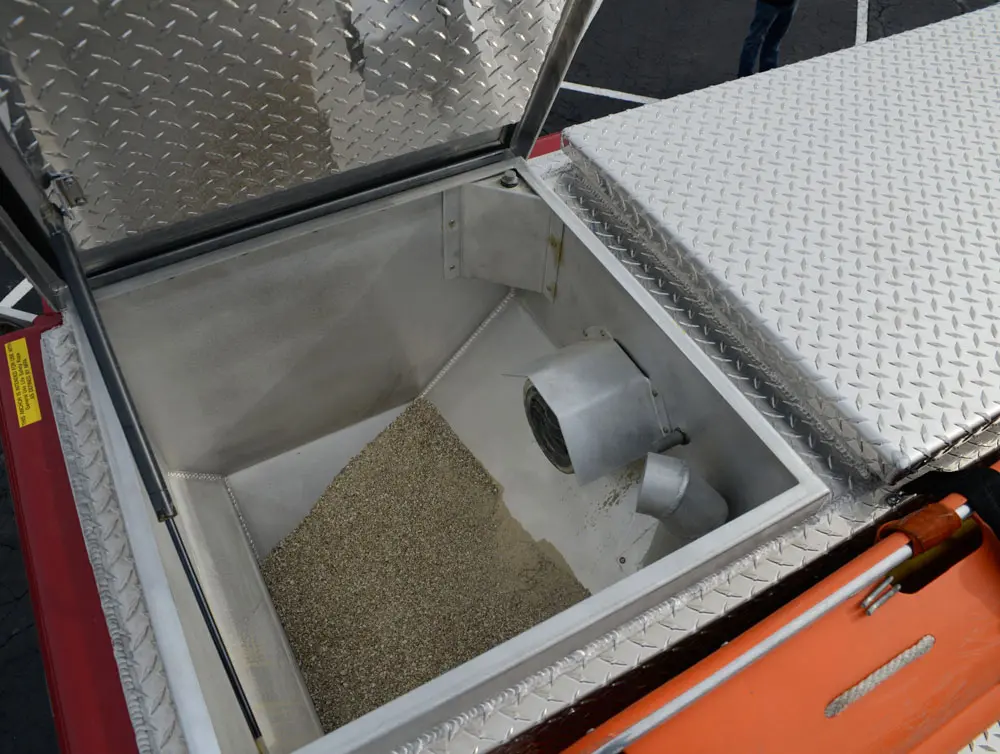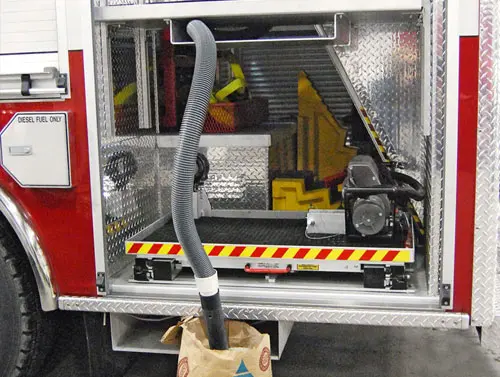 Rooftop speedy dry hopper is enhanced with auto-refilling of absorbent material with an electric vacuum system
This eliminates the need to carry heavy bags to the rooftop hopper.
February 3, 2023
2022 Deliveries
,
Chassis Manufacturers
,
Deliveries
,
New York
,
Other Dealers
,
RESCUE 1
,
Spartan
,
State
,
Vehicle
,
Walk Around
,
New York
Spartan Metro Star...
FIND THE CLOSEST DEALER IN YOUR AREA
Rescue 1 is the brand you can rely on for extreme duty rescues.
Every Rescue 1 rescue vehicle is crafted to our high standards for performance and exceeds our customers' expectations.